Getting started
A BioSegment instance should be run using the instructions. The administrator of this instance can give you account credentials and a access URL e.g. https://biosegment.ugent.be. The default URL used in the documentation is localhost.
Log in¶
Open the URL in your webbrowser. This will direct you to a login interface. Use your account credentials to log in.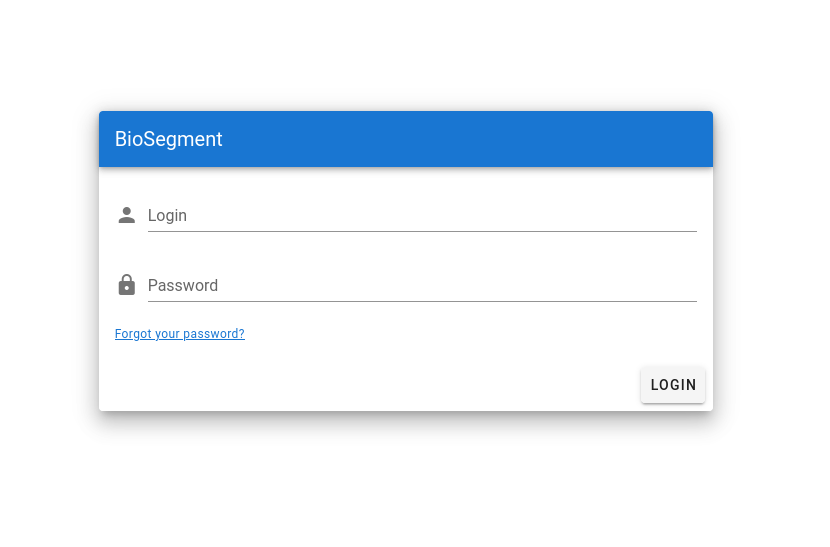 Frontend interface¶
Logging in will direct you to the BioSegment dashboard. Here you can manage projects, datasets, annotations and segmentations.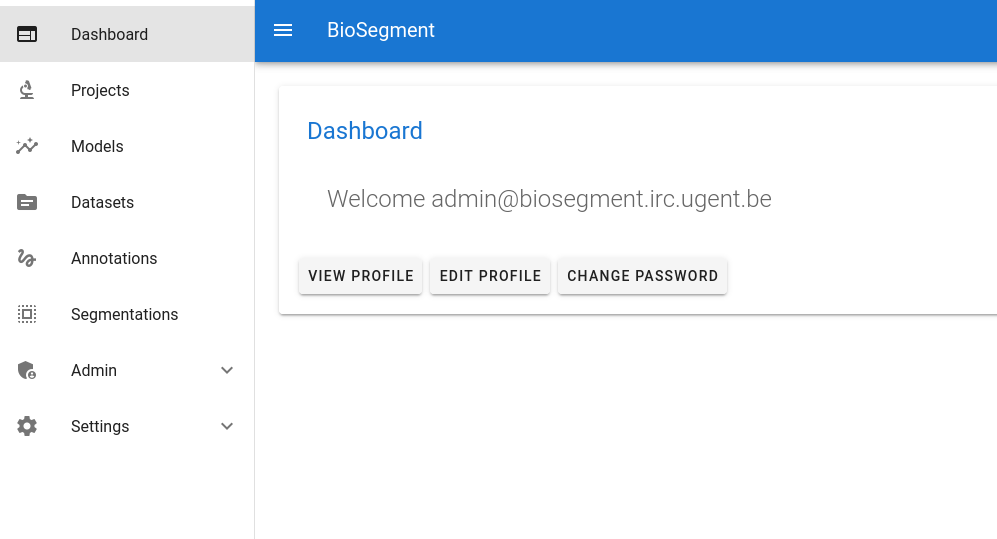 For more information, follow the User Guide.